Good Good Father - HOUSEFIRES II (Featuring Pat Barrett)
Oh, I've heard a thousand stories of what they think you're like
But I've heard the tender whisper of love in the dead of night
And you tell me that you're pleased
And that I'm never alone

You're a Good, Good Father
It's who you are, it's who you are, it's who you are
And I'm loved by you
It's who I am, it's who I am, it's who I am

Oh, and I've seen many searching for answers far and wide
But I know we're all searching
For answers only you provide
Cause you know just what we need
Before we say a word

You're a Good, Good Father
It's who you are, it's who you are, it's who you are
And I'm loved by you
It's who I am, it's who I am, it's who I am

Cause you are perfect in all of your ways
You are perfect in all of your ways
You are perfect in all of your ways to us

You are perfect in all of your ways
You are perfect in all of your ways
You are perfect in all of your ways to us

Oh, it's love so undeniable
I, I can hardly speak
Peace so unexplainable
I, I can hardly think

As you call me deeper still
Into love, love, love

You're a Good, Good Father
It's who you are, it's who you are, it's who you are
And I'm loved by you
It's who I am, it's who I am, it's who I am

You're a Good, Good Father
(You are perfect in all of your ways)
It's who you are, it's who you are, it's who you are
And I'm loved by you
(You are perfect in all of your ways)
It's who I am, it's who I am it's who I am
Matthew 7:11 - If you, then, though you are evil, know how to give good gifts to your children, how much more will your Father in heaven give good gifts to those who ask him!
James 1:17 - Every good and perfect gift is from above, coming down from the Father of the heavenly lights, who does not change like shifting shadows.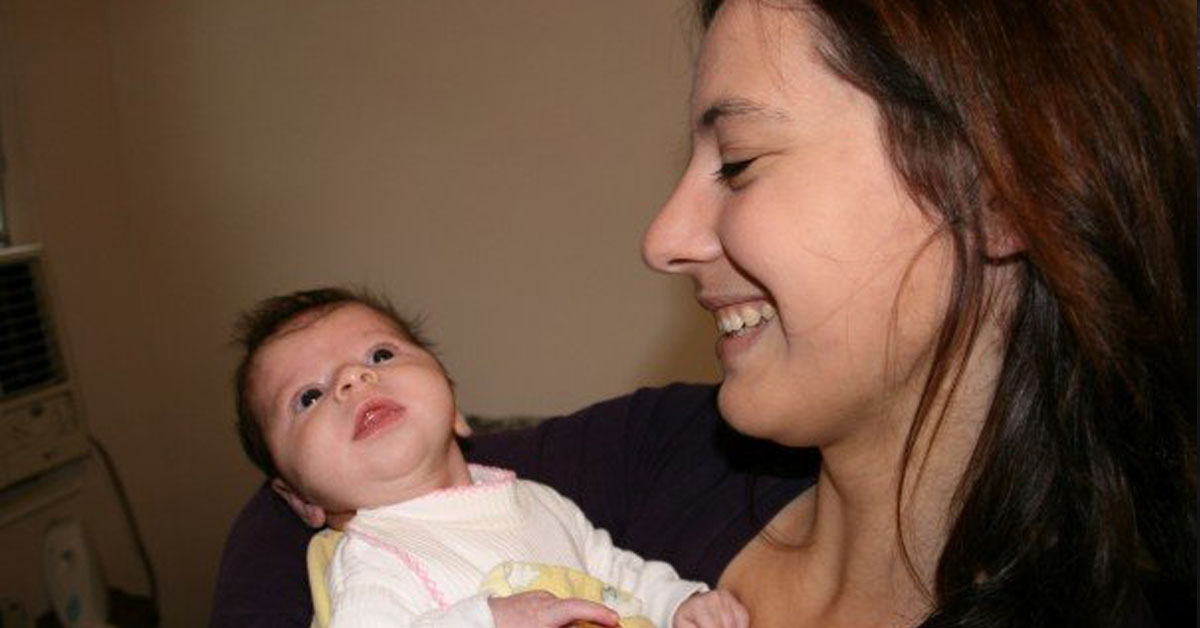 For those of us who call ourselves Christians, we can easily claim the goodness of God. It is one of His primary characteristics and is apparent all around us. Some years ago, I was not able to claim this truth. I did not see God's goodness in my life at all. I was blinded by the darkness of infertility.
When my husband and I decided the timing was right to start a family I never would have thought that we were embarking on a five year journey of infertility. I never thought that God would take away what I assumed was my "right" as a woman to have a child. But, as time went on in our struggle with childlessness, that is exactly what I thought God had done. I felt He had cheated me of a privilege that most other women get to experience.
As you can imagine, my struggle with our infertility became more of a struggle of wills between myself and God. I wanted a family in the way I had dreamed He would provide it. God wanted to give me a family in His own way.
During this time of struggle, I did not see God's goodness to me. It honestly felt like He was being good to everyone else but me. I could not see past my problems or the fact that God, in His awesome power, was not changing my situation. For five years I battled with Him until I finally came to place of complete submission and gave my dreams over to Him. My prayers echoed Christ's own when He pleaded with the Father, "Yet not as I will, but as you will." (Matthew 26:39)
It was only after that submission to His greater will that I could hope for the future. The refining fire that I had endured for so long was finally producing purpose. God called my husband and I to follow a new path of adoption and within a matter of weeks of completing our homestudy, we brought home our daughter. God was indeed good to me, even though I couldn't see His goodness through my pain.
Maybe you are experiencing a trial of your own right now. Maybe you are also struggling to see God's goodness through it. Even in the darkness, trust that He is good and is showing His goodness towards you. He is creating a masterpiece of your life and while you may only be able to see the bleakness of your current surroundings, He can see the beauty of His perfection in you. He is a good, good Father and we are dearly loved by Him.