Glorious Day – Casting Crowns
One day when Heaven was filled with His praises
One day when sin was as black as could be
Jesus came forth to be born of a virgin
Dwelt among men, my example is He
Word became flesh and the light shined among us
His glory revealed
Living, He loved me
Dying, He saved me
Buried, He carried my sins far away
Rising, He justified freely forever
One day He's coming
Oh glorious day, oh glorious day
One day they led Him up Calvary's mountain
One day they nailed Him to die on a tree
Suffering anguish, despised and rejected
Bearing our sins, my Redeemer is He
Hands that healed nations, stretched out on a tree
And took the nails for me
One day the grave could conceal Him no longer
One day the stone rolled away from the door
Then He arose, over death He had conquered
Now He's ascended, my Lord evermore
Death could not hold Him, the grave could not keep Him
From rising again
One day the trumpet will sound for His coming
One day the skies with His glories will shine
Wonderful day, my Beloved One, bringing
My Savior, Jesus, is mine
Glorious day, Oh, Glorious day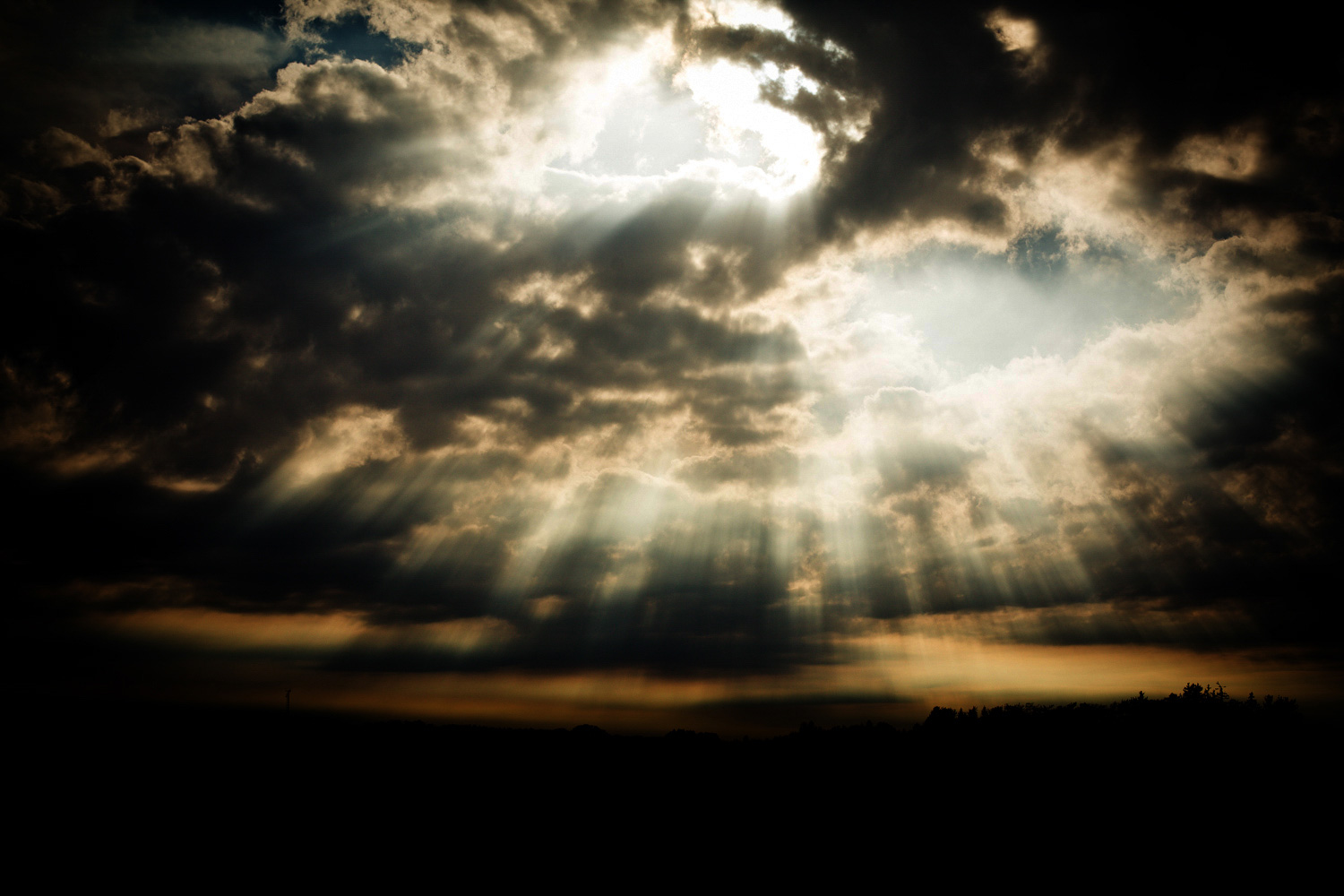 For the Lord himself will come down from heaven, with a loud command, with the voice of the archangel and with the trumpet call of God, and the dead in Christ will rise first. After that, we who are still alive and are left will be caught up together with them in the clouds to meet the Lord in the air. And so we will be with the Lord forever. - 1 Thessalonians 4:16-17
The Spirit and the bride say, "Come!" And let the one who hears say, "Come!" Let the one who is thirsty come; and let the one who wishes take the free gift of the water of life. - Revelation 22:17
When I was 12 years old, I participated in my first in-depth Bible study on the book of Revelation. I recall a lot of interesting and somewhat confusing ideas presented in the study, but the most important lesson I learned was that Jesus was going to return for His faithful followers and I wanted to be sure that I would be found among them.
The lyrics of this song, Glorious Day, bring goosebumps to the surface of my skin each and every time I listen to it. I can think of very few songs that so clearly and beautifully depict Christ's entire life – His birth, life, death, resurrection, ascension and the promise of His return. I find myself challenged to have an eternal perspective on a daily basis.
A couple of months ago when my husband was in India for an extended time, I was listening to this song while planning for his return. I had been spending time cleaning and organizing our house. I made sure the laundry was folded and actually put away in drawers. I took care to clean myself up so I would look presentable to him when he returned. I certainly didn't want him looking at me and our home and saying, "What did you do with your time while I was away?"
Unsurprisingly, my next thoughts went to Christ and His return. Am I living my daily life with the hope of His return in mind? Do I take care to keep my heart clean so that I can be presentable to Him when He arrives? How will I respond to my Saviour's question of, "What did you do with your time while I was away?"
What a convicting question! How often do I justify taking "me time" when there are free hours in the day? Or, when I could be doing something more productive, do I veg out on the couch and waste hours with Netflix? Do I choose to read a novel when I could be saturating my mind with the Word of God? I am fully aware that occasional times of relaxation are absolutely necessary. My conviction arises from the times that I know I could be doing more and choosing to do nothing instead. Oh, my selfish and sinful self!
How I look forward to the day that the trumpet will sound for His coming. I pray that these times of conviction won't go ignored but that I will learn the lesson God is trying to teach me. I desire to spend my time as wisely as possible. May the chorus of this song remind us of all that Christ has done for us and give us continued hope in His return. "Living He loved me, dying He saved me, buried He carried my sins far away. Rising He justified freely forever, one day He's coming, Oh Glorious Day, Oh Glorious Day."