Christ in Me - Jeremy Camp
In this obsession with the things this world says make us happy
Can't see the slaves we are in all the searching all the grasping
Like we deserve much more than all these blessings we're holding
So now I'm running free into an ocean of mercy unending
So come and empty me
So that it's you I breathe
I want my life to be
Only Christ in me
So I will fix my eyes
'Cause you're my source of life
I need the world to see
That it's Christ in me
That it's Christ in me
Done with what holds me down the things I once was chasing after
Throw off these heavy chains that I have let become my master
So now I'm running free into an ocean of mercy unending
So come and empty me
So that it's you I breathe
I want my life to be
Only Christ in me
So I will fix my eyes
'Cause you're my source of life
I need the world to see
That it's Christ in me
That it's Christ in me
In this obsession with the things this world says make us happy
Can't see the slaves we are in all the searching all the grasping
So come and empty me
So that it's you I breathe
I want my life to be
Only Christ in me
So I will fix my eyes
'Cause you're my source of life
I need the world to see
Only Christ in me
Only Christ in me
Only Christ in me
Christ in me
Luke 9:24-25 – "For whoever wants to save their life will lose it, but whoever loses their life for me will save it. What good is it for someone to gain the whole world, and yet lose or forfeit their very self?"
Galatians 2:20 – "I have been crucified with Christ and I no longer live, but Christ lives in me. The life I now live in the body, I live by faith in the Son of God, who loved me and gave himself for me."
1 Timothy 6:10 – "For the love of money is a root of all kinds of evil. Some people, eager for money, have wandered from the faith and pierced themselves with many griefs."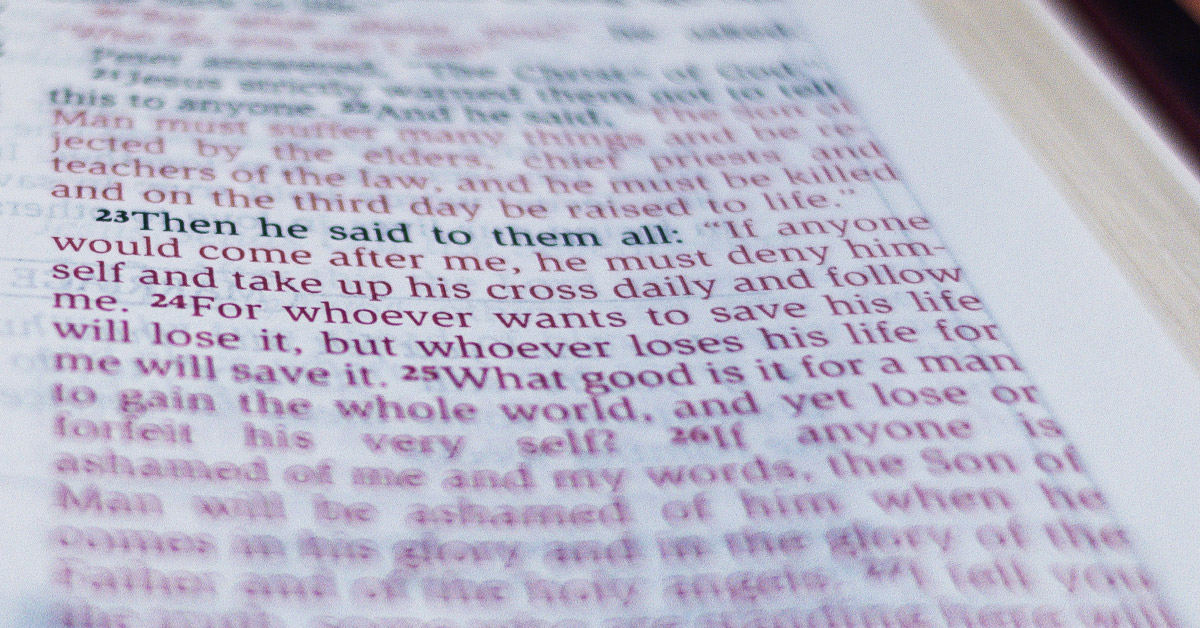 In our early twenties, Ray experienced a rush of business success which translated into occasional financial windfalls for us. It was a time of accumulating much and then reeling from the financial implications of mismanagement. Goaded on by comments from those who could only see what we had, but not the struggle behind it all, my pride desired to keep up pretenses that our world was fine. By the grace of God alone, we managed to never miss a bill payment or a minimum credit card payment (even though some of these bill payments were accompanied by tears). It was through this influx of cash so early in our marriage that we began a journey with God about where our faith and security truly lies.
So many lessons can be learned when we look at our finances. I look at every dollar that enters our bank account as given by God. The transition of seeing 'our money' as 'God's money' was not difficult for me because of the financial struggles we experienced in our twenties. I am so grateful that God saw us through those difficult years and has brought us to a place where we are submissive to Him with what He has given us. I am convinced that our faithfulness in giving even during the times when it hurt most is what helped us keep perspective. No matter how little or how much we had, God gave it all to us and in thankfulness, we have the ability to give some of it back to Him.
Jeremy Camp's song, Christ in Me spoke to me about where my priorities lie. My desire in life is to follow Christ and in doing so, others will see Him in my actions and words. I am not always successful at this. Just ask my family! But, my desires have been broken away and changed over the years so that my focus is now more fixed on Christ. I know I have a long way to go. I will not achieve perfection in this lifetime. Thankfully, God still uses me in my sinfulness and brokenness because His Son lives in me.
Maybe today your priority struggle isn't a financial one. Maybe your focus has been shifted off of Christ because of other circumstances in your life. Health concerns. Familial dysfunction. Employment issues. There are so many valid things that we put our time and energy into that, if we solely focus on them, draw our focus off of Christ. May I encourage you to look through lenses filtered by the redemptive grace of Christ? He walks with each of us throughout our days. Many times, I find I look to Him as an afterthought instead of crying out to Him first. May we all look to Christ alone as our source of life so that others will see Him in us.
Hebrews 12:1-2 – "Therefore, since we are surrounded by such a great cloud of witnesses, let us throw off everything that hinders and the sin that so easily entangles. And let us run with perseverance the race marked out for us, fixing our eyes on Jesus, the pioneer and perfecter of faith. For the joy set before him he endured the cross, scorning its shame, and sat down at the right hand of the throne of God."