Faithful to the End - Bethel Music
We're heaven-spun creations
His pride and adoration
Treasures woven by his love

His careful hands they hold us
Safe within His promise
Of calling and of destiny

I will sing of all You've done
I'll remember how far You carried me
From beginning until the end
You are faithful, faithful to the end

A Father's heart that's for me
A never ending story
Of love that's always chasing me

His kindness overwhelming
And hope for me unending
He's never given up on me

I will sing of all You've done
I'll remember how far You carried me
From beginning until the end
You are faithful, faithful to the end

There wasn't a day
That You weren't by my side
There wasn't a day
That You let me fall
All of my life
Your love has been true
All of my life
I will worship You
1 Corinthians 1:8-9 – "He will sustain you to the end, guiltless in the day of our Lord Jesus Christ. God is faithful, by whom you were called into the fellowship of his Son, Jesus Christ our Lord."
Lamentations 3:22-23 – "Because of the Lord's great love we are not consumed, for his compassions never fail. They are new every morning; great is your faithfulness."
Psalm 139: 13-16 –"For you created my inmost being; you knit me together in my mother's womb. I praise you because I am fearfully and wonderfully made; your works are wonderful, I know that full well. My frame was not hidden from you when I was made in the secret place, when I was woven together in the depths of the earth. Your eyes saw my unformed body; all the days ordained for me were written in your book before one of them came to be."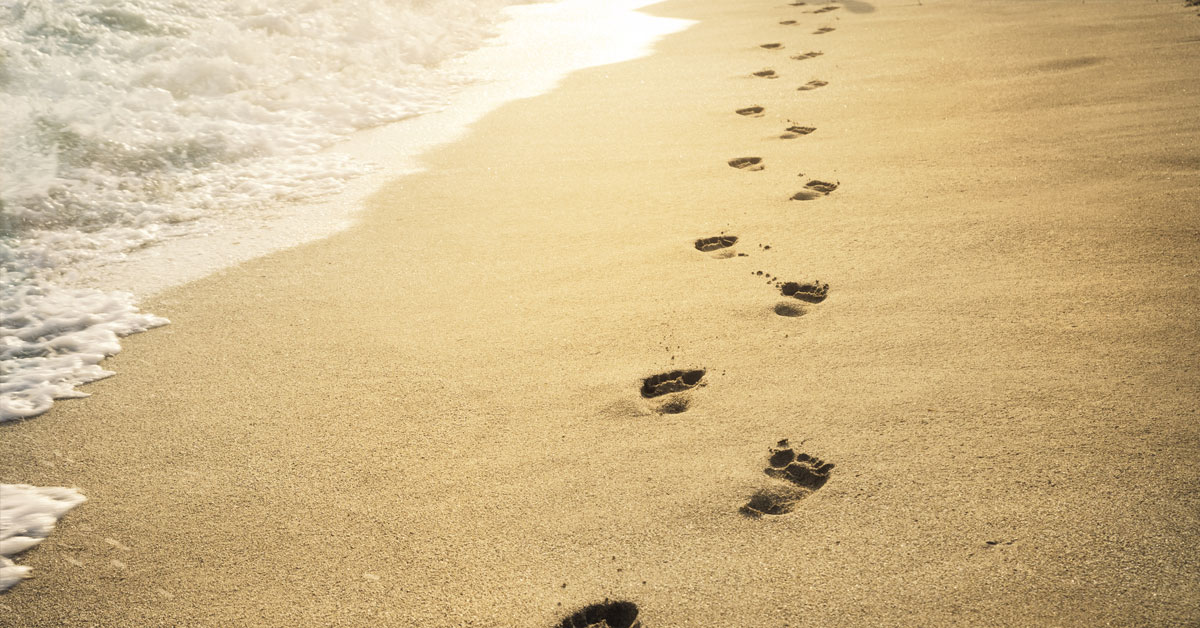 Every year at this time I feel the natural pull to reflect on all that has happened throughout the year passed. This end of summer reflection certainly dates back to my school years but it's also spurred on by the fact that it's around this time of year that I celebrate my birthday. This year I turn 39 – the age I'm told most women begin to 'hold' at and no longer share their age. As I enter this final year of my thirties, I can't help but look back at how my life has unfolded in this last decade and all those before.
If I were to share my testimony in one word, it would be faithful. Not my faithfulness, but the faithfulness of a most patient and loving Heavenly Father. Bethel Music has put music to the words in my heart with their song, Faithful to the End. The lyrics have become the anthem of my life.
Memories flood my mind every time I hear this song. I can't listen to it without shedding tears. As I hear the words, "There wasn't a day that You weren't by my side. There wasn't a day that You let me fall…", I am reminded of God's faithfulness to me in my lowest times in life.
I was the pre-teen girl that severely struggled with her body image. I was the girl that held a razor in her hands many times and wondered if this was the only way to cut away my unloveliness. But, God was there with me. He stayed my hands. He quieted the negative thoughts that bombarded me daily. He loved me just as He created me.
Spurred on by my negative body image, I became the teen girl who so desperately wanted someone to love her. I wanted to have someone tell me that I was lovely and loveable. I was on a path that would have left me with serious regret, but God held me close and reminded me of my convictions. He showed me that His love was enough. That no love of a man would ever compare to the love my Saviour has for me. And, while I was impatiently waiting, God brought my husband into my life.
I was also the young wife who felt called to be a mother. And, then I went through years of infertility only to find out that I would never be a mother without extraordinary help. My world crumbled around me. I withdrew from life and simmered in my bitterness. But, God was faithful to me. Even when I was so angry at Him for not changing my circumstances, He gently held me and slowly walked alongside me as He brought me to a place of acceptance. Once I reached that place, it was only an extremely short amount of time before God blessed Ray and I with the amazing opportunity to adopt our daughter.
I am the thirty-something woman who thought my occasional bouts of anxiety were manageable. I assumed it was just part of my quirkiness that I struggled in social settings. The day that my anxieties became more than I could handle shook me to my core. It seemed that my prayers for help were not being heard. But, I am constantly reminded that my God hears my prayers and has provided a strong support system to get me through the days when I feel unable to cope on my own.
These low points don't define my life but they shine a light on God's presence throughout it. In reflecting on not just the mountain top experiences, I am convinced over and over again that God has never left my side. He has had a purpose in all the experiences that make up my life to date. He has been faithful each and every day and will be faithful to the end. That end may be days or months or years from now, but I know that I will never be apart from the gracious love of God.
He has a plan for each of our lives. The good as well as the painful experiences grow our faith and confirm His faithfulness to us. We have such a loving Father that has known us since before we were born and He wants to carry us through each and every day of this life. I pray that you will be encouraged in those dark times to reflect on situations that God has seen you through. May you press on to the finish line where we all will be able to thank Him for His unending faithfulness to us.