This We Know - Vertical Church Band
You are who say you are
You'll do what you say you'll do
You'll be who you've always been to us
Jesus
Our hope is in you alone
Our strength in your mighty name
Our peace in the darkest day remains
Jesus
This we know
We will see the enemy run
This we know
We will see the victory come
We hold on to every promise you ever made
Jesus, you are unfailing
Our God through the wilderness
Our joy in the heaviness
Our way when it seems there is no way
Jesus
This we know
We will see the enemy run
This we know
We will see the victory come
We hold on to every promise you ever made
Jesus, you are unfailing
We trust you
We trust you
Your ways are higher than our own
1 John 2:20-21 – "But you have an anointing from the Holy One, and all of you know the truth. I do not write to you because you do not know the truth, but because you do know it and because no lie comes from the truth."
1 Peter 1:3-4 – "His divine power has given us everything we need for a godly life through our knowledge of him who called us by his own glory and goodness. Through these he has given us his very great and precious promises, so that through them you may participate in the divine nature, having escaped the corruption in the world caused by evil desires."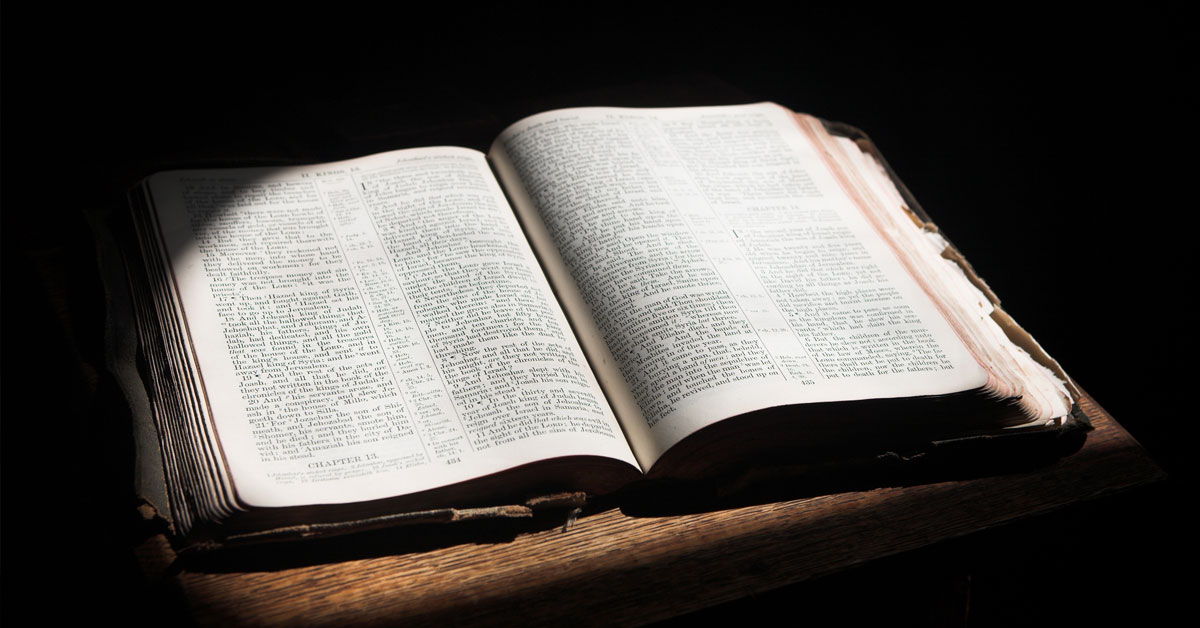 I was raised in a hymn singing church. It wasn't until my pre-teen years that the church my family attended decided to branch out and allow worship choruses to be sung. While I love a variety of music that enables me to enter into worship of my God, I have a special place in my heart for the hymns that I learned by heart in my early childhood.
A favourite hymn that I loved as a child is Standing on the Promises by R. Kelso Carter. I can still hear the lyrics ringing in my ears, "Standing on the promises of Christ my king, through eternal ages let His praises ring, Glory in the highest, I will shout and sing, standing on the promises of God." The song, This We Know by Vertical Church Band, brings up memories of this hymn because it also speaks to the promises of God.
There are so many promises that God has given us to trust Him for. I wanted to share some of my favourites with you in the hope that you will find encouragement in them and claim them for yourselves.
Matthew 11:28 says, "Come to me, all you who are weary and burdened, and I will give you rest." God promises that we do not need to carry our burdens alone. He is with us and will carry them for us. Rest in Him.
Deuteronomy 31:8 says, "The Lord himself goes before you and will be with you; he will never leave you nor forsake you. Do not be afraid; do not be discouraged." God is with us. He will never leave us. When troubles come our way, there is no need to fear for we have Him on our side. Trust that you are never alone!
Romans 8:38-39 says, "For I am convinced that neither death nor life, neither angels nor demons, neither the present nor the future, nor any powers, neither height nor depth, nor anything else in all creation, will be able to separate us from the love of God that is in Christ Jesus our Lord." We can be confident in the fact that we are chosen by God and nothing will be able to separate us from Him. We are eternally His.
Romans 10:9 says, "If you declare with your mouth, "Jesus is Lord," and believe in your heart that God raised him from the dead, you will be saved." We can rejoice in the promise of our salvation! Confess that Jesus is Lord and live your life as proof of your belief in Him. We have been given an undeserved gift of salvation through faith in Christ. How amazing!
1 Corinthians 10:13 says, "No temptation has overtaken you except what is common to mankind. And God is faithful; he will not let you be tempted beyond what you can bear. But when you are tempted, he will also provide a way out so that you can endure it." This verse became one of my favourites when I was 12 years old. I found comfort in the fact that the things I was being tempted with were not unique to me. Others had been tempted and put their trust in God's faithfulness and overcame the temptation. He promises to always provide a way out from the temptation to sin. He is so faithful!
Psalm 37:4 says, "Take delight in the Lord, and he will give you the desires of your heart." I can say from experience, this is so true! There are times when the desires of our hearts do not line up with God's desires for our lives. Open yourself up to pursuing His will for your life and the desires of your heart may change. He gives abundantly according to His perfect will.
Ezekiel 36:26 – 27 says, "I will give you a new heart and put a new spirit in you; I will remove from you your heart of stone and give you a heart of flesh. And I will put my Spirit in you and move you to follow my decrees and be careful to keep my laws." God has provided the Holy Spirit to be our counsellor and guide through this life. Our sins are forgiven, we have a cleansed heart and now we have the Holy Spirit to comfort and convict us. What a gift given to us so that we are never far from the heart of God!
Philippians 1:6 says, "He who began a good work in you will carry it on to completion until the day of Christ Jesus." God called us to Himself. He chose us to be an important part of the body of Christ. We each play a part in the creation of the masterpiece He is fashioning through us. Find joy in the process and know that God isn't finished making us more Christ-like until we see Him face to face.
I hope and pray these promises given to us by God will encourage you where you are today. May your trust in our Saviour grow and may your hope in Him continue to grow.