Pieces - Amanda Cook
Unreserved, unrestrained
Your love is wild, Your love is wild for me
It isn't shy, it's unashamed
Your love is proud to be seen with me

You don't give Your heart in pieces
You don't hide Yourself to tease us

Uncontrolled, un-contained
Your love is a fire burning bright for me
It's not just a spark, it's not just a flame
Your love is a light, and all the world will see

You don't give Your heart in pieces
You don't hide Yourself to tease us
You don't give Your heart in pieces
You don't hide Yourself to tease us

Your love's not fractured
It's not a troubled mind
It isn't anxious, it's not the restless kind
Your love's not passive
It's never disengaged
It's always present
It hangs on every word we say
Love keeps its promises, it keeps its word
It honors what's sacred, cause its vows are good
Your love's not broken
It's not insecure
Your love's not selfish, Your love is pure
You don't give Your heart in pieces
You don't hide Yourself to tease us
You don't give Your heart in pieces
You don't hide Yourself to tease us
You don't give Your heart in pieces
1 John 1:5 – "This is the message we have heard from him and declare to you: God is light; in him there is no darkness at all."
Psalm 52:8-9 – "But I am like an olive tree flourishing in the house of God; I trust in God's unfailing love for ever and ever. For what you have done I will always praise you in the presence of your faithful people. And I will hope in your name, for your name is good."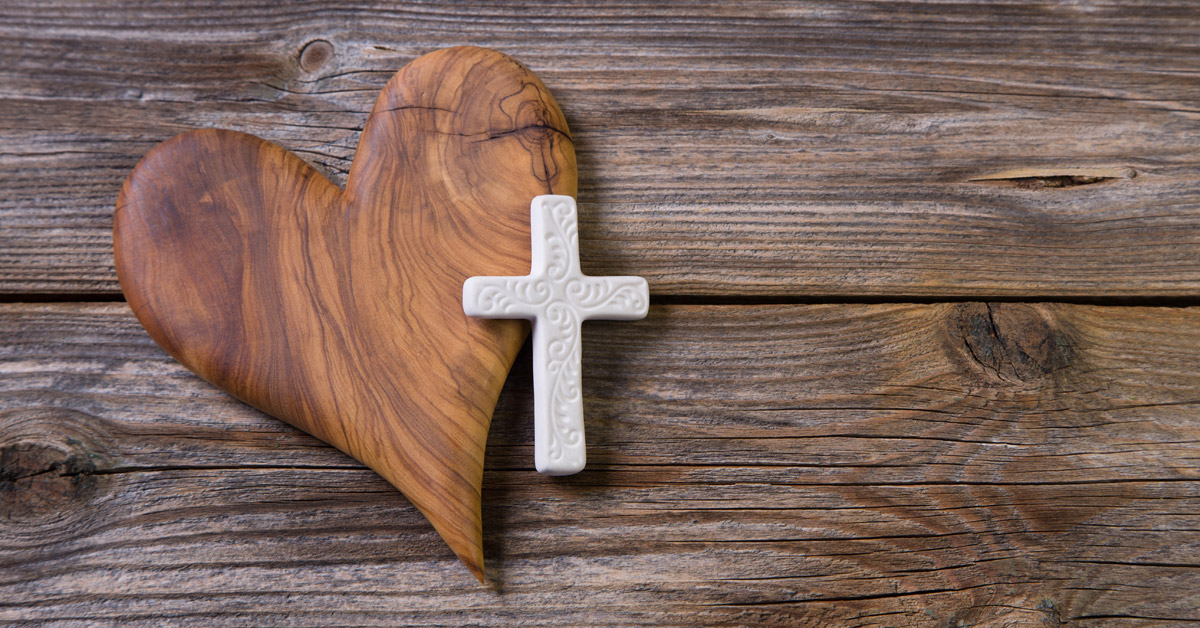 A pattern is defined as a combination of qualities, acts, tendencies, etc., forming a consistent or characteristic arrangement (Dictionary.com). In reflecting over the past 29 weeks of worship songs that have moved my heart enough to share them with you, I have definitely seen a pattern emerge. I am drawn to lyrics of songs that speak of our God's unfailing love for us as well as the grace given to us through the sacrifice that Christ made on the cross.
My testimony does not include a Damascus Road moment. It doesn't include a distinct moment of recognizing my depravity and turning from my sin to follow Christ. At the age of 5, when I asked Jesus to be the Saviour of my life, all I understood was that God loved me enough to send His Son to die for me and I wanted to spend eternity with Him.
Throughout the many years that have followed since I prayed that prayer, my understanding of God has grown, been challenged, and grown some more. Life circumstances have altered the depth of love I have felt for God and also how I've felt God's love for me. Hebrews 13:8 tells us that, "Jesus Christ is the same yesterday and today and forever." His love remains constant. Not 'feeling' His love or His presence in my life should not be reason enough to question it.
Too many of us have an improper view of God. We fear a judgemental tyrant up in the sky waiting to send lightning bolts upon us when He catches us sinning. We wonder when the day will come that we finally have sinned beyond forgiveness and He will simply give up on us and remove His love from our lives. We project these incorrect ideas of what God's love must be like since our only comparison is a depraved humanity. And, you know what? God's love isn't human – it's supernatural! As much as we can understand love here on earth, it cannot compare to the love of God.
Amanda Cook's song, Pieces, is an amazing description of God's love for us. He loves us without limit. He loves us even in our unlovable state. He simply and purely loves us. "You don't give Your heart in pieces. You don't hide Yourself to tease us." God is not dangling a carrot in front of us, teasing us with the offer of His love, in order to withdraw it when we reach for Him. He is light. In Him there is no darkness – no sin. He calls us to Him, calls us to be enveloped in His love, and He calls us to live in the light of His love.
May you know the love of God today and always. May you find confidence in knowing that His love is unchanging, unfailing, and unconditionally meant for you.
May the grace of the Lord Jesus Christ, and the love of God, and the fellowship of the Holy Spirit be with you all. – 2 Corinthians 13:14