Lion and the Lamb - Bethel Music
He's coming on the clouds
Kings and kingdoms will bow down
Every chain will break
As broken hearts declare His praise
For who can stop the Lord Almighty

Our God is a lion
The Lion of Judah
He's roaring with power
And fighting our battles
Every knee will bow before Him
Our God is a lamb
The lamb that was slain
For the sins of the world
His blood breaks the chains
Every knee will bow before the lion and the lamb
Every knee will bow before him

Open up the gates
Make way before the King of Kings
The God who comes to save
Is here to set the captives free
For who can stop the Lord Almighty

Our God is a lion
The Lion of Judah
He's roaring with power
And fighting our battles
Every knee will bow before Him
Our God is a lamb
The lamb that was slain
For the sins of the world
His blood breaks the chains
Every knee will bow before the lion and the lamb
Every knee will bow before him

Who can stop the Lord Almighty

Our God is a lion
The Lion of Judah
He's roaring with power
And fighting our battles
Every knee will bow before Him
Our God is a lamb
The lamb that was slain
For the sins of the world
His blood breaks the chains
Every knee will bow before the lion and the lamb
Every knee will bow before him
John 1:29 – "The next day John saw Jesus coming toward him and said, "Look, the Lamb of God, who takes away the sin of the world!"
Revelation 5:12 – "In a loud voice they were saying: "Worthy is the Lamb who was slain, to receive power and wealth and wisdom and strength and honour and glory and praise!"
Revelation 5:5a – "Then one of the elders said to me, "Do not weep! See, the Lion of the tribe of Judah, the Root of David, has triumphed."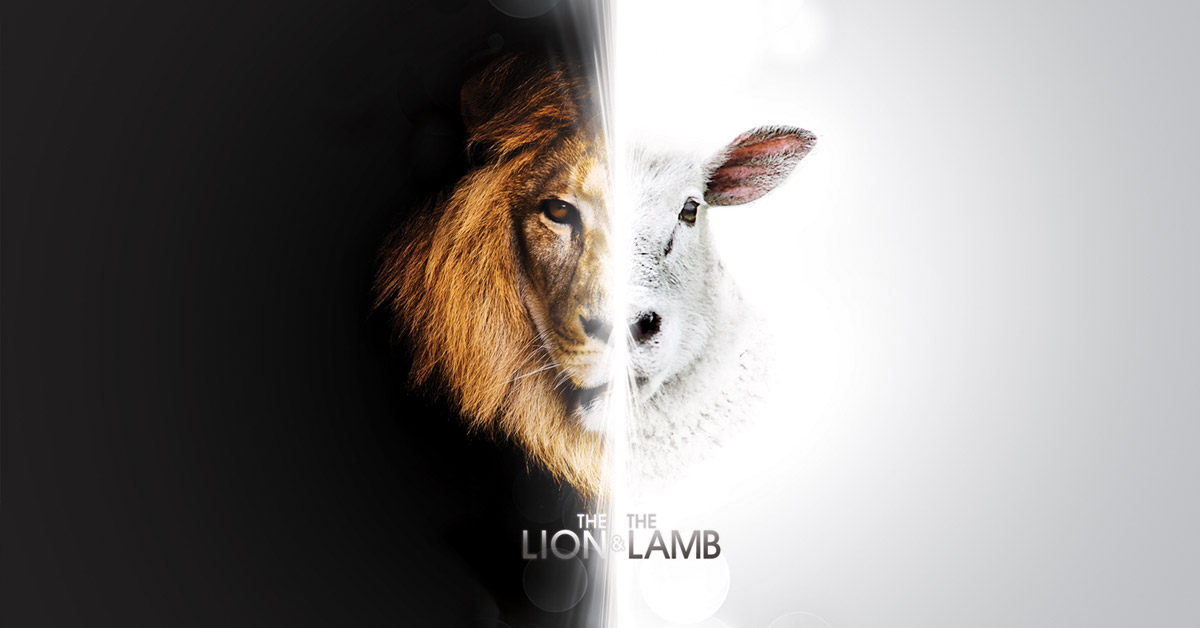 Growing up in a conservative church, I understood the fear of the Lord to be just that – fear. I wanted to be as good as I could be so that God wouldn't turn His back on me and decide I wasn't worthy to enter into my heavenly home when the time came. Being a perfectionist and an overachiever, I thrived on such a lofty goal.
As I matured in my faith, I began to understand the grace given to me through my faith in Christ. My salvation has had nothing to do my goodness because, without Christ, I am incapable of being found righteous in the Father's sight. Over the three decades that I have claimed faith in Christ, my view of the fear of the Lord has changed and grown adding to it awe and reverence.
This song, Lion and the Lamb by Bethel Music, shows this incomprehensible balance in our God's nature. Because of His many varying characteristics, it can be hard to justify the idea of a compassionate, loving God also being a sovereign and judging God. He is a lion and He is also a lamb.
Psalm 18:39 says, "You armed me with strength for battle; you humbled my adversaries before me." When I think of Christ as a lion, I picture Him braced for battle and ready to pounce on any who would come my way with the desire to harm or destroy me. Just as a lion is the king of the jungle, Christ is the King of my heart. He will protect and guide me according to His good and perfect will.
More powerful to me is the thought of Christ being the Lamb that was slain for my sins. He was the spotless lamb sacrificed on the cross. He did not sin but died for my sins. Through His undeserved death, we now have access to the Father. Through Christ, we have forgiveness of our sins. Through Christ, we are not bound to habitually sin but to live in the freedom we have through grace. May we humbly bow our knee before Him, the Lion and the Lamb.