Make a Way - I Am They
You brought me to the desert so You could be my water
You brought me to the fire so You could be my shield
You brought me to the darkness so You could be my morning light
If You brought me this far, if You brought me this far

Wherever you lead me, I know you won't leave me
Wherever you call me, You will make a way
Wherever we're going, I will be holding
To the promise you have made
You will make a way
You will make a way

And when I'm in the valley, You will be my comfort
And when I'm at the end of me, I find You there
When I'm in the battle, You will be my present peace
Cause You brought me this far, You brought me this far
If You brought me this far

Wherever you lead me, I know you won't leave me
Wherever you call me, You will make a way
Wherever we're going, I will be holding
To the promise you have made
You will make a way
My God will make a way

Cause You brought me this far
You brought me this far
You brought me this far
You will make a way

You brought me this far
You brought me this far
You brought me this far
My God will make a way

Wherever you lead me, I know you won't leave me
Wherever you call me, You will make a way
Wherever we're going, I will be holding
To the promise you have made

Wherever you lead me, I know you won't leave me
Wherever you call me, You will make a way
Wherever we're going, I will be holding
To the promise you have made
You will make a way
You will make a way
Hebrews 13:5b – "God has said, "Never will I leave you; never will I forsake you."
Romans 5:3-4 – "Not only so, but we also glory in our sufferings, because we know that suffering produces perseverance; perseverance, character; and character, hope."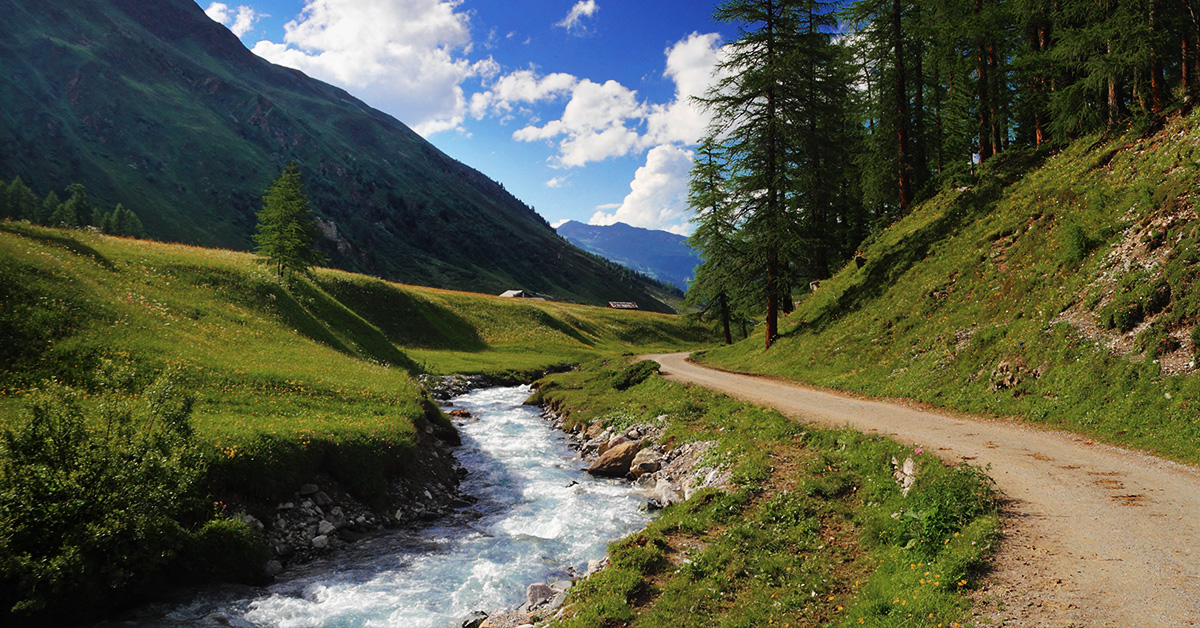 Lately, I've been thinking about my teen years. This June signifies twenty years since my high school graduation. 20 years! That sounds like such a long time but it has felt much shorter. Thinking back to that time brings back many memories of emotional upheaval, dramatic mood swings and a very small worldview. Through it all, my child-like faith kept its hope placed in Christ.
As a teen, I think my most intense questioning was about purpose. Why am I here? What is the point of all of this? All I wanted to know was what the future held for me. I knew that God had my entire life mapped out already and I impatiently wanted to know all the details.
Make a Way by I Am They is a song that speaks of the confidence we have in God's sovereignty. I may want to know what my future holds, but I am overwhelmingly grateful to know the One that holds my future. In my younger years, had God shown me the struggles and trials I would go through as an adult, I would have wanted to escape so that I wouldn't have to endure the hardship! I certainly wouldn't have learned to lean on Him like I have by going through the struggles.
My favourite line in this song is, "Wherever You lead me, I know You won't leave me." I proclaim with all the faith within me that this is absolutely true. It may seem at our lowest of lows that we are alone, that God has departed from our side, but that is entirely untrue. If we remove our focus off of ourselves and our problems and place it back on Christ, we will see that He is holding us throughout the dark times. In our humanity, in our self-centredness, we have trouble seeing the 'big picture'. When we can't solve our own problems or find a way out on our own, we feel overwhelmed by the pressures of this world. If we keep our hope in the Lord, we can know for certain that we are never alone.
If I could speak to my teenaged self about purpose, I would want her to know that no matter what you do in life, you only have one purpose: to glorify God. Everything you do, every life choice you make, falls under this ultimate purpose. Trust in the Lord to bring about His purposes in your life.
Twenty years later, I still am learning to let go of my perceived control and to simply trust in God. I know from experience that when I do submit myself to Him, the anxieties that overwhelm me dissipate. When my perfectionist self acknowledges that I am not and cannot be perfect on my own, the legalistic fueled fears of never doing enough fall away.
One of my favourite passages of Scripture since my teen years is Proverbs 3:5-6, "Trust in the Lord with all your heart and lean not on your own understanding; in all your ways submit to him, and he will make your paths straight." Trust in Him to make a way. He already has! Whatever you encounter in life, our Saviour will guide you through it. May you be encouraged today to bring glory to God in whatever comes your way.