Simple Pursuit – Passion featuring Melodie Malone
God take us back, the place we began
The simple pursuit of nothing but You
The innocence of a heart in Your hands
God take us back, oh God, take us back

To an unswerving faith in the power of Your name
A heart beating for Your kingdom to reign
A church that is known for Your presence again
God take us back

Nothing and no one comes close to You
Nothing could ever come close
Nothing and no one; it's You, and You only
Nothing could ever come close

Keep our hearts real, keep Your grace close
You're bringing us back
You're bringing us home

To an unswerving faith in the power of Your name
A heart beating for Your kingdom to reign
A church that is known for Your presence again
God take us back

Nothing and no one comes close to You
Nothing could ever come close
Nothing and no one; it's You, and You only
Nothing could ever come close

To an unswerving faith in the power of Your name
A heart beating for Your kingdom to reign
A church that is known for Your presence again
God take us back

Nothing and no one comes close to You
Nothing could ever come close
Nothing and no one; it's You, and You only
Nothing could ever come close
John 1:1-2 – "In the beginning was the Word, and the Word was with God, and the Word was God. He was with God in the beginning."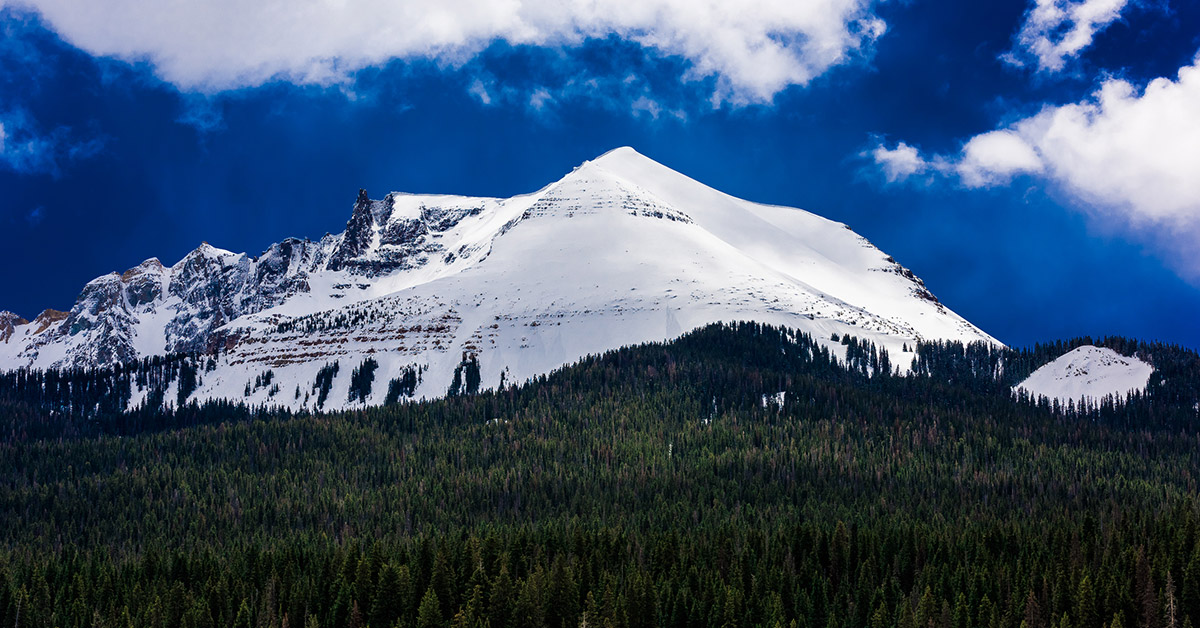 Recently, I returned from a vacation in Colorado. I have visited the Rocky Mountains a number of times in the past but only in Canada. Seeing them from south of the border gave a whole new perspective of them. Our rental car was filled with exclamations and wonder at every curve as we drove through the majestic landscape. My thoughts could not help but wander to the Creator of the amazing views. Romans 1:20 says, "For since the creation of the world God's invisible qualities—his eternal power and divine nature—have been clearly seen, being understood from what has been made, so that people are without excuse." How awesome to be able to look at creation and get a glimpse of the magnificence of our God!
This song, Simple Pursuit by Passion, speaks of being brought back to the basics of our faith. So many have cluttered their belief system, that what they really believe is hard to decipher. Simple Pursuit points to a faith that is stripped of all of man's complications and divisions. It calls for us to be brought back to the core of our faith. Simply, it points to Jesus.
Many years ago I attended Bible college. Having taken a year off after high school and spending many of those months on the mission field, I anticipated my Bible college years to have the same feeling of comradery in faith. I was surprised and disappointed by the lack of unity I experienced in this setting. Because of the tension I felt at Bible college, I became more passionate about my life being a reflection of Christ. I absolutely fail time and time again, but I am graciously forgiven. I want my faith to be simple – simply about Jesus.
Spending time in nature and being astounded by what God has created really does bring one back to the basics. It is an excellent reminder of how awesome our God is. Psalm 90:2 says, "Before the mountains were born or you brought forth the whole world, from everlasting to everlasting you are God." He has always been and always will be.
Let me encourage you today to keep your focus on Christ. Let the things that cloud our minds or block our view of our purpose be stripped away. Let the differences between brothers and sisters in Christ no longer be divisive but let us join together in our common belief: Jesus Christ is our sovereign Saviour.
Hebrews 12:1-2 – "Therefore, since we are surrounded by such a great cloud of witnesses, let us throw off everything that hinders and the sin that so easily entangles. And let us run with perseverance the race marked out for us, fixing our eyes on Jesus, the pioneer and perfecter of faith."