My Revival by Lauren Daigle
I will run and not grow weary
I will walk, I will not faint
I will soar on wings like eagles
Find my rest in Your everlasting name

You are my revival
Jesus on You I wait
I'll lean on Your promise
You will renew my strength

I will run and not grow weary
I will walk, I will not faint
I will soar on wings like eagles
Find my rest in Your everlasting name

You are my revival
Jesus on You I wait
I'll lean on Your promise
You will renew my strength

Oh, You are my revival
Jesus on You I wait
I'll lean on Your promise
You will renew my strength

Oh, You are my revival
Jesus on You I wait
I'll lean on Your promise
You will renew my strength
Oh, You will renew my strength
Oh, You will renew my strength

I will run and not grow weary
I will walk, I will not faint
I will soar on wings like eagles
Find my rest in Your everlasting name

You are my revival
Jesus on You I wait
I'll lean on Your promise
You will renew my strength
Isaiah 40:28-31 – "Do you not know? Have you not heard? The Lord is the everlasting God, the Creator of the ends of the earth. He will not grow tired or weary, and his understanding no one can fathom. He gives strength to the weary and increases the power of the weak. Even youths grow tired and weary, and young men stumble and fall; but those who hope in the Lord will renew their strength. They will soar on wings like eagles; they will run and not grow weary, they will walk and not be faint."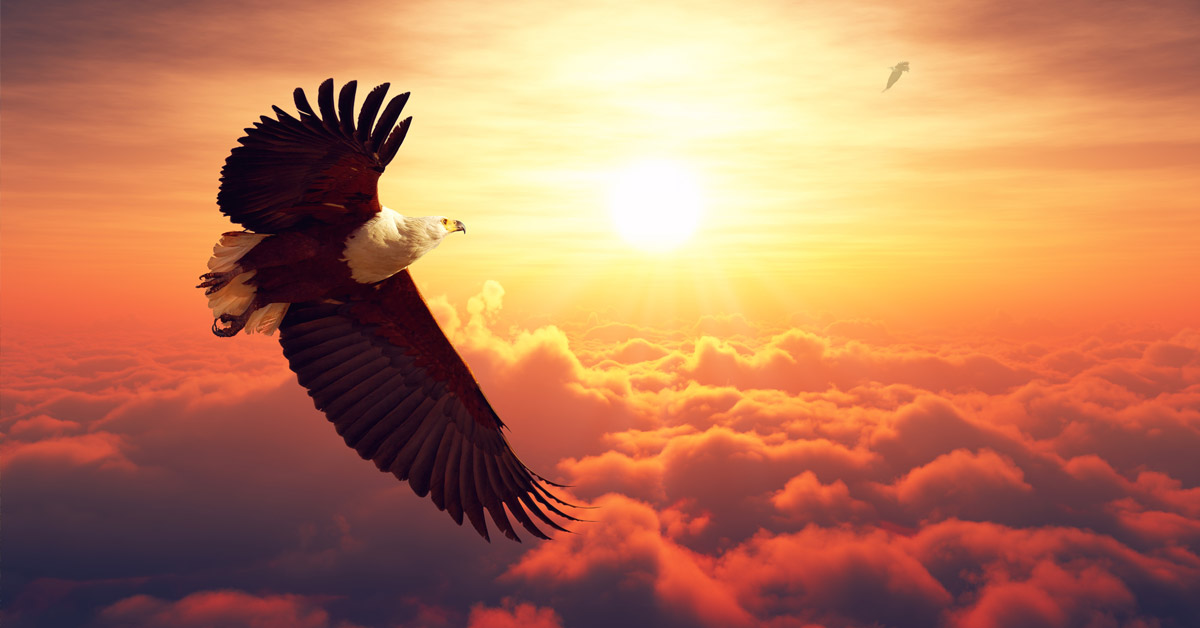 There are three pictures of scripture that come to mind when I reflect on my formative years. Each scripture taught me something and played a part in bringing me to be the person I am today. This song, My Revival, has reminded me of this journey.
Church played a large role in my growing up years. My family spent every Sunday morning and night at church. In the afternoons, we'd gather as a family at my maternal grandparents' farm. All these years later, I can still picture the plaque that hung on the living room wall. It was a picture of praying hands and the words from Joshua 24:15 were written on the plaque, "As for me and my household, we will serve the Lord." This picture resonated with me as a declaration of my grandparents' faith. While Sunday discussions about faith would usually turn into a theological argument among the adults, I am still grateful for this foundational heritage of faith that would spur me on to knowing God more personally.
In my own childhood home, we also had scripture hanging on our walls. The one that I would see every day coming down the stairs from my bedroom was the same one featured in this song, Isaiah 40:31. The words on that plaque that consciously or sub-consciously I read each and every day of my childhood have stayed with me for years. They struck me more personally as I grew and began to understand the loss that my father experienced when his first wife was killed in a car accident at the age of 29. The words, "… but those who hope in the Lord will renew their strength…" became so much more meaningful to me as I began to grasp the loss that my dad had gone through and how he came through that tragedy. He found his hope in the Lord. God renewed his strength. God provided for my dad and two older brothers in their lowest of times. I will always be encouraged by these verses and the example of both of my parents for finding their hope and strength in the Lord during their weakest times.
The third scripture that comes to mind was one that I saw hanging on a wall in my aunt and uncle's house while on the mission field in Papua New Guinea. Etched in ink on a bark tapestry were the words of Isaiah 41:10, "So do not fear, for I am with you; do not be dismayed, for I am your God. I will strengthen you and help you; I will uphold you with my righteous right hand." Those words got me through many a difficult day in PNG. I was fearful about many things. I don't know if I would even describe what I was experiencing as fear but in reflection, that is exactly what it was. Seeing His promise hanging in front of my eyes on a daily basis was the encouragement I needed to keep pressing on. I count that three month period in PNG as a major turning point in my faith. God was faithful. He was my strength and my help. He held me in His hands.
As I reflected on these three instances where I saw scripture regularly and how each passage is still meaningful to me today, I began to think about what it would look like to have more visible scripture in our own home. The words of this song are words that we want our daughter to claim for herself. And not just these words, but of all scripture. As Proverbs 22:6 says, "Start children off on the way they should go, and even when they are old they will not turn from it." Oh, how this is my prayer for my child!
So what has this song spurred me on to do? I have thought and prayed and chatted with my husband. We are determined to have more scripture in our home that our child will see daily. We want her to come to understand the words of God that have moved us to follow Christ more whole-heartedly. We want her to not just see the words in front of her eyes each and every day, but more importantly, to see it lived out by those of us that will impact her. After much reflection, we have settled on a verse that we hope will define our family. John 3:30 says, "He must become greater, I must become less." Simple words, not so simple in execution.
I am encouraged by the lyrics in My Revival as I know that my strength comes from God. I cannot be a good example of Him through my own volition. May He continue to spur each of us on to grow in our faith, to be more obedient and to live out our lives so that He is proved greater. May He be our revival.